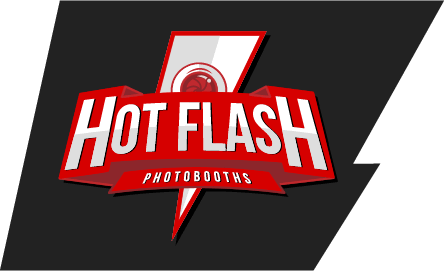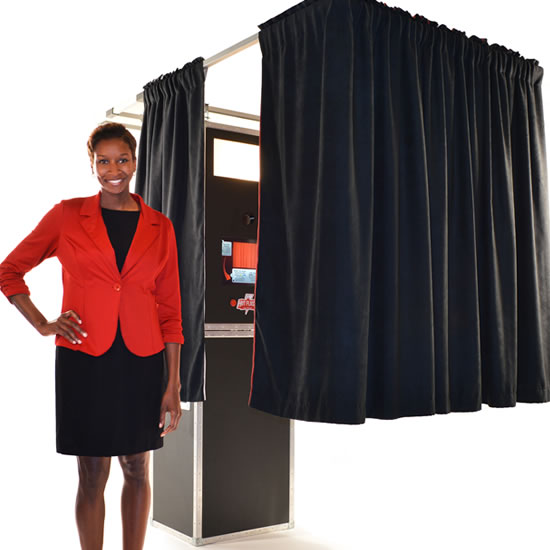 Who Is It For?
If you are hosting a wedding, quinceañera, bar-mitzvah or bat-mitzvah celebration, the Deluxe Photo Booth Package may be perfect for you!
Features?
With a generous 5-hour rental time, the "Deluxe" photo booth package is designed to cover most events from beginning to end.  Your guests will be snapping pics from cocktail hour, all the way to the last dance!  Costume props, a photo-album, customized photostrip artwork, and unlimited prints are all part of the package, but it is our signature DVD Slideshow that makes this the package that keeps giving… long after the party!
Brides have had nothing but the highest praise for our DVD Slideshow, and are frequently surprised at just how cool it is. If you are looking for the very best photobooth package in Pittsburgh, look no further than the Deluxe!

The "Deluxe" package includes a full five hours of open-booth time, during which your guests are welcome to unlimited photo-sessions. Each session will produce two 2″ x 6″ (two inch by six inch) photostrips. The photostrips print out within seconds, and are ready to be handled immediately. Your fabulous Hot Flash Photobooth attendant will place one of the photostrips into your photo-album (also included), and will encourage your guest to write a message into the album. The other photostrip is theirs to keep as a fantastic memento of your special day!
Even if your event runs longer than the Deluxe package's five hour rental time, you need not worry about us disrupting the flow of your party with equipment setup. We will have your booth on site, and ready to go before your guests arrive, and we will break down and retrieve the booth after the conclusion of the event.
A photo-album is a key feature of any wedding photo booth package, and the Deluxe package delivers. You will not need to supply a thing, as we have thought of it all!
Included:
A beautiful, hard-bound, 12″ x 12″ (twelve inch by twelve inch) photo-album.
Acid-free, archival-quality cardstock in black.
Extra-strength, archival-quality glue sticks.
Fine-tipped, silver paint markers by EK. These are the rarest, and best available (or not very available). We went out of our way to source these markers, and spared no expense. It's a small detail, perhaps, but that is just how we do things.
We have done everything in our power to ensure that your photo-album is an heirloom that you can treasure for a lifetime.
Well, what would a photobooth be without some cool props? Just like every other aspect of our wedding photobooth packages, we didn't want to leave anything of importance to chance. We have an ever-changing variety of hats, glasses, neck-wear and more. All of the props that we supply are meant to last, and look great for more than just one night.
Outgoing, personable, and always appropriately dressed, our friendly and fabulous attendants will make sure that you and your guests get the very best photo booth experience possible.
They will instruct your guests on how to operate the booth, and get the best possible photos. They will manage your photo-album, keep the booth area organized, and ensure that everything runs smoothly throughout your event.
We take pride in having the cleanest and classiest photostrip graphics in the photobooth industry. Every design that we offer is created right here at Hot Flash Photobooths, and can be found nowhere else.
Additionally, we customize each and every photostrip for our clients, and are willing to work with you to come up with a creative and attractive design that you will love!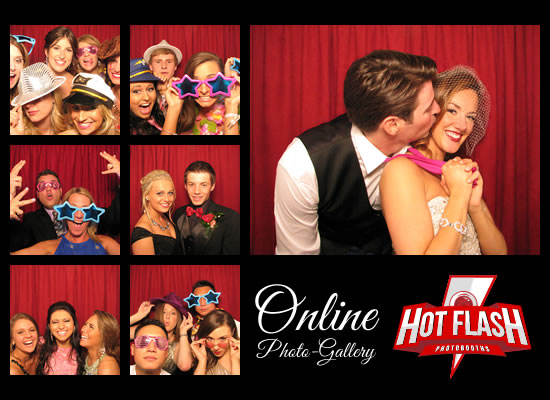 Each one of our photo booth rentals comes with a password-protected online photo-gallery. The gallery will contain every photo taken in our booth during your event, at full resolution.
Your guests are welcome to login and enjoy all of the fantastic pics, and they are free to download, share to social media, or even print their favorite photos at no charge!
Our photobooth slideshow DVD is a signature item that you will not find at any other photo booth company in Pittsburgh.
We put a tremendous amount of work into each slideshow, customizing the artwork for title slides, DVD cover, and labeling. We custom-edit a soundtrack with music of your choice, and present all of your awesome photo booth pictures in high resolution with exciting and unique transitions.
"Hey Matt, just wanted to let you know we love love love the DVD! Its more than I ever expected. Thank you so much for everything."
Natalie and Ryan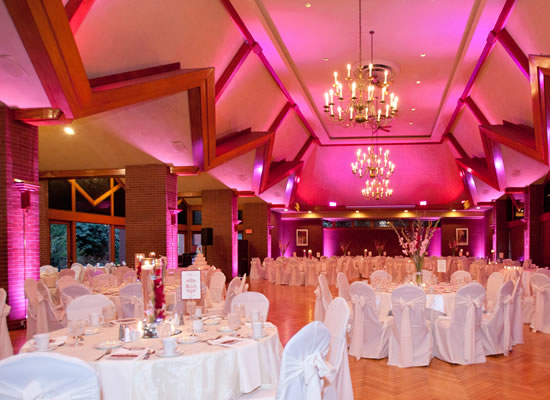 Uplighting
Set the mood… Add uplighting to your photo booth rental!
uplighting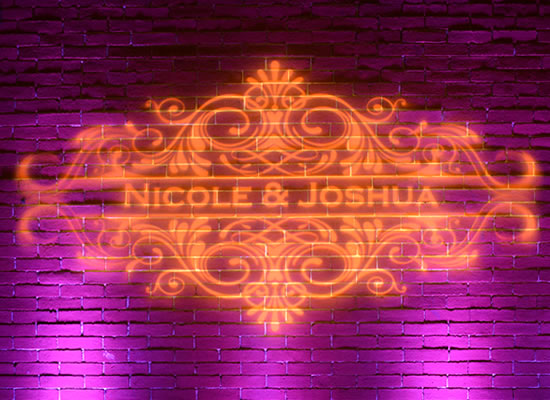 Monogram Projection
Put your name in lights… add monogram projection to your photo booth rental!
monogram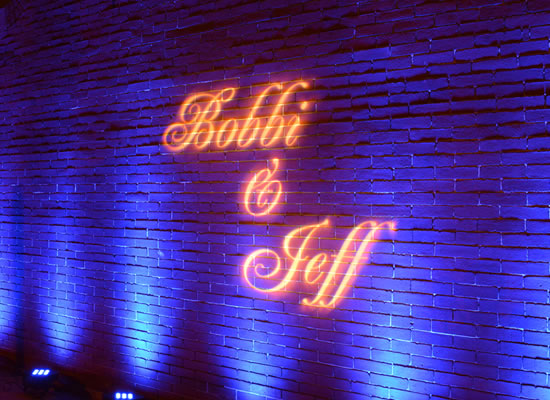 Decorative Lighting Bundle
Add ten uplights and a custom monogram to your photo booth at a very special price!